Gomer Infant School virtual tour
Please click here to view a video of our school.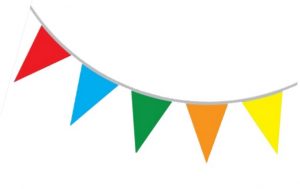 Welcome to our new Year R intake – September 2022
We are delighted that your child has joined us and we look forward to meeting you all at the start of this exciting journey. Our aim is to work in partnership with you to make the transition into school a smooth and happy experience for you and your child.
We will be using Tapestry (a secure online learning portal) to communicate with you and further information on how to set up your account will be sent to you soon, please ensure your account is set up once you receive this so you don't miss out on any information. If you have any queries, please contact the school office adminoffice@gomer-inf.hants.sch.uk / 02392 580808.
Please find below letters, booklets and links with useful information:
Uniform clothing and labels:

Books, reading and services
Book Trust – books to help prepare children for school
Hampshire Library Service is also running a 'Let's Get Ready for School' course for parents and carers of children starting school in Year R in September. This is a free, virtual course, 10.00-11.30am, dates are:
June – 15th, 22nd, 29th, July – 6th, 13th. For further information and how to book your place please click here.
School Nursing Team
The School Nursing Team will soon be sending you an introductory letter to give you more information about their services, or in the meantime, please visit their website.
Thinking about wee and poo now you are on your way to school
Hampshire Healthy Families Portal
HC3S – our catering supplier
Find out more – Food to flourish – school lunches with HC3S
You will soon receive further information about school lunches including a letter with all the details you need to enable you to login to Scopay to order for your child.
Term Time Dates – Hampshire County Council
2022 – 2023 Hampshire School Terms and Holidays calendar
What will I learn at school, a guide for parents/ carers:
Early Years Foundation Stage Policy
Please also have a look at our Curriculum page.
Parent Teacher Association
Find out more about Pogos (our PTA).
Letters, info and other useful information:
---
If you are entitled to Pupil Premium, it is important to register. Pupil Premium provides additional funding which will benefit your child and school, for example subsided trips/ clubs and free uniform at the start of the academic year. It takes only 5 minutes to check if your eligibility and you will get an instant reply.
Free School Meals – Pupil Premium Criteria
---