Year 2 Home Learning
Year 2 learning will now only be accessible via Seesaw. If you need any support in getting started/using the program please contact adminoffice@gomer-inf.hants.sch.uk
Please find attached Reading & Phonics at home information.
Below are additional resources that you may find helpful to use with your child:
---
LET'S TALK PANTS
With the help of our friendly dinosaur Pantosaurus, talking PANTS is a simple way to teach your child how to stay safe. Click on the link below to watch the video of Pantosaurus.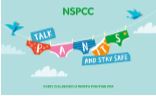 ---
E-Safety Lee and Kim from Gomer Infant School on Vimeo.
---
Kinetic Letters
Click the link to view the information sheet explaining Kinetic letters.
Click the link to view the presentation of the Kinetic letters given at the recent meeting.
Click on the links below to find useful websites to help with number learning:
Useful websites to help with literacy learning: