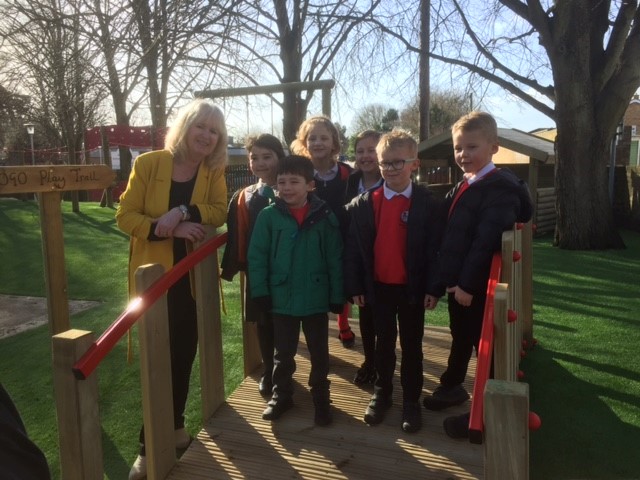 Today was the Grand Opening of our new Play Trail. Over £23,000 has been raised during the year to enable this amazing play trail to be built for the children of Gomer Infant School. PoGo's have led this project and organised lots of different events including a summer fair, cake sales, shopping events and a fire work display. The children got involved too and took part in a day of sport fundraiser. We are incredibly grateful to PoGo's for their time and commitment and to our parents/carers for their continued support. We would also like to thank a number of local companies who have contributed to the fund through their sponsorship. They include MBF Commercial and A&S Motors Limited.
This is a fantastic achievement and is a shining example of how our Gomer Infant community really support our school and children.
The children now have an all-weather play area which will provide hours of fun and exercise. After the opening today the children got to spend the day taking turns playing on the trail.
The Portsmouth News published an article regarding our grand opening.